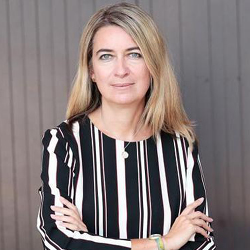 Partner, Corporate Director
Sprott Capital
Daniella has over 20 years of leadership experience in building, leading and operating businesses in mining and financial services including in roles as CEO, CFO and COO. She is currently Partner, Sprott Capital, a mining investment banking and advisory firm. Previously, she served as President and CEO and previously as CFO of Orvana Minerals and as Executive Vice Chair of Baffinland Iron which ended with its acquisition $600M following a hostile bid.
She also served as COO of Dundee Securities and in corporate development roles with Dundee and Raymond James. Daniella is or has been a director of Aldridge Minerals, Excellon Resources, Alloycorp Mining, Orvana Minerals, Baffinland Iron (Vice-Chair) and Commonwealth Silver (Chair) and has chaired or been a member of various committees of such boards including Technical and Strategic Opportunities Committees. In various roles, Daniella has been involved in 50+ equity/debt/M&A deals totaling $5B+.
Daniella has a Global EMBA from Kellogg School of Management and Schulich School of Business and a law degree from Windsor University. She was chosen as one of the top 100 Global Inspirational Women in Mining for 2016, is a Canada Board Diversity Council – 2016 Diversity 50 Candidate and speaks frequently on various topics including talent management, capital management and boards.