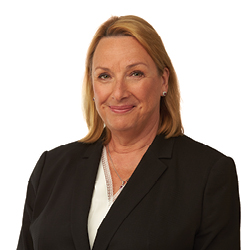 Chair and CEO
Ontario Securities Commission
Maureen Jensen is the Chair and Chief Executive Officer of the Ontario Securities Commission (OSC), which administers and enforces securities law in the capital markets of the province of Ontario.
Prior to her appointment as Chair and CEO, Ms. Jensen was the Executive Director and Chief Administrative Officer of the OSC from 2011 – 2016.
Before joining the OSC, Ms. Jensen was Senior Vice-President, Surveillance and Compliance at the Investment Industry Regulatory Organization of Canada (IIROC) from 2008-2011, the national self-regulatory organization that oversees all investment dealers and trading activity on debt and equity marketplaces in Canada.
Prior to the formation of IIROC in 2008, Ms. Jensen was President and CEO of Market Regulation Services Inc., the independent national market regulation services provider for Canadian equity markets. Ms. Jensen has also held senior regulatory and business positions at the Toronto Stock Exchange and had a 20-year career in the mining industry, holding both executive and technical management positions with several resource companies.
Ms. Jensen is a Registered Professional Geoscientist (P.Geo) and holds the ICD.D designation.