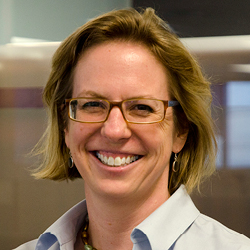 Managing Director, Innovation
Hatch
Emily Moore is currently working at Hatch as the Managing Director, Innovation. Hatch is an engineering consulting company involved in the metals, energy and infrastructure sectors globally. As Managing Director, Innovation, Emily oversees the product development portfolio for the company, leading a team that works across all three sectors identify and develop new engineering solutions that solve pressing client needs.
Before taking on her current role, Emily was the Managing Director, Water, leading the Hatch water business serving the public and industrial markets. In this role, Emily was responsible for the integration of several new acquisitions into a consolidated global business and led the development of Hatch's integrated water service offering for the mining industry.
Previously, Emily was Hatch's Director of Technology Development, responsible for technology portfolio management including project development, technology transfer, industry-university partnerships and intellectual property management. Previous to Hatch, Emily worked at the Xerox Research Centre of Canada for 11 years as Principal Engineer and Process Engineer.
Emily has an education a Bachelor Degree in Engineering Chemistry from Queen's University and a Doctorate in Physical Chemistry from Oxford University. In 2016 Emily was recognized as one of 100 Global Inspirational Women in Mining and received the SCI Canada Kalev Pugi Award.