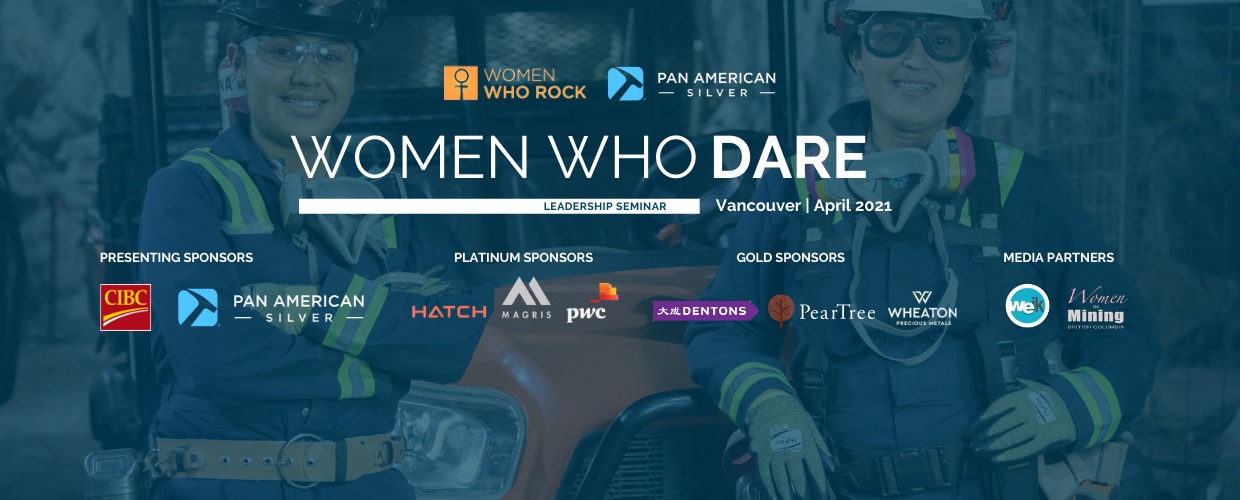 Women Who Rock in partnership with Pan American Silver presents a day of learning, exploration and networking for female talent in the mining industry.
Women Who Dare Seminar is a full-day leadership seminar that provides attendees with unique opportunity to engage in peer discussion, gain insights into leadership fundamentals and build relationships. Led by renowned leadership professionals, Bev McPhee, Holly Burton and Shari Graydon, this seminar will explore topics such as amplifying your voice and effective communication, identifying the weak spots and tapping into your personal superpower and expanding your professional visibility.
Due to COVID-19, the seminar is postponed and will take place in April 2021. Date & Location is yet to be announced.
This Seminar is by invitation only and non-transferable. A personalized confirmation will be sent to the nominees upon the receipt of your nomination by your sponsoring company.