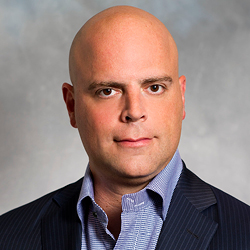 Executive Chairman
Cassels Brock & Blackwell LLP
John Vettese is the Executive Chairman of Cassels Brock & Blackwell LLP, where he is also a corporate finance and M&A lawyer practising in the Securities Group. He has acted as lead counsel for a number of public clients and investment dealers involved in complex and innovative securities matters. John's practice is focused in the mining, technology and diversified industries sectors, and he has acted as lead counsel on numerous M&A transactions. John has significant experience advising emerging and mid-market companies navigating their way through the public markets for the first time. His strong understanding of the commercial objectives of a transaction, together with his practical approach, are frequently relied upon by companies that require more than just legal advice when facing such critical decisions as structuring a going-public transaction, choosing and structuring a business relationship with an underwriter, constructing a management team and board of directors and developing an overall approach to matters of executive compensation and corporate governance. He has also developed an expertise in the area of cross-border initial public offerings by US emerging and mid-market issuers seeking listings on Canadian stock exchanges.
John is recognized as a leading lawyer by Chambers Canada, Best Lawyers, the Canadian Legal Lexpert Directory, the Lexpert Guide to the Leading US/Canada Cross-Border Corporate Lawyers in Canada and the Lexpert/American Lawyer Guide to the Leading 500 Lawyers in Canada.