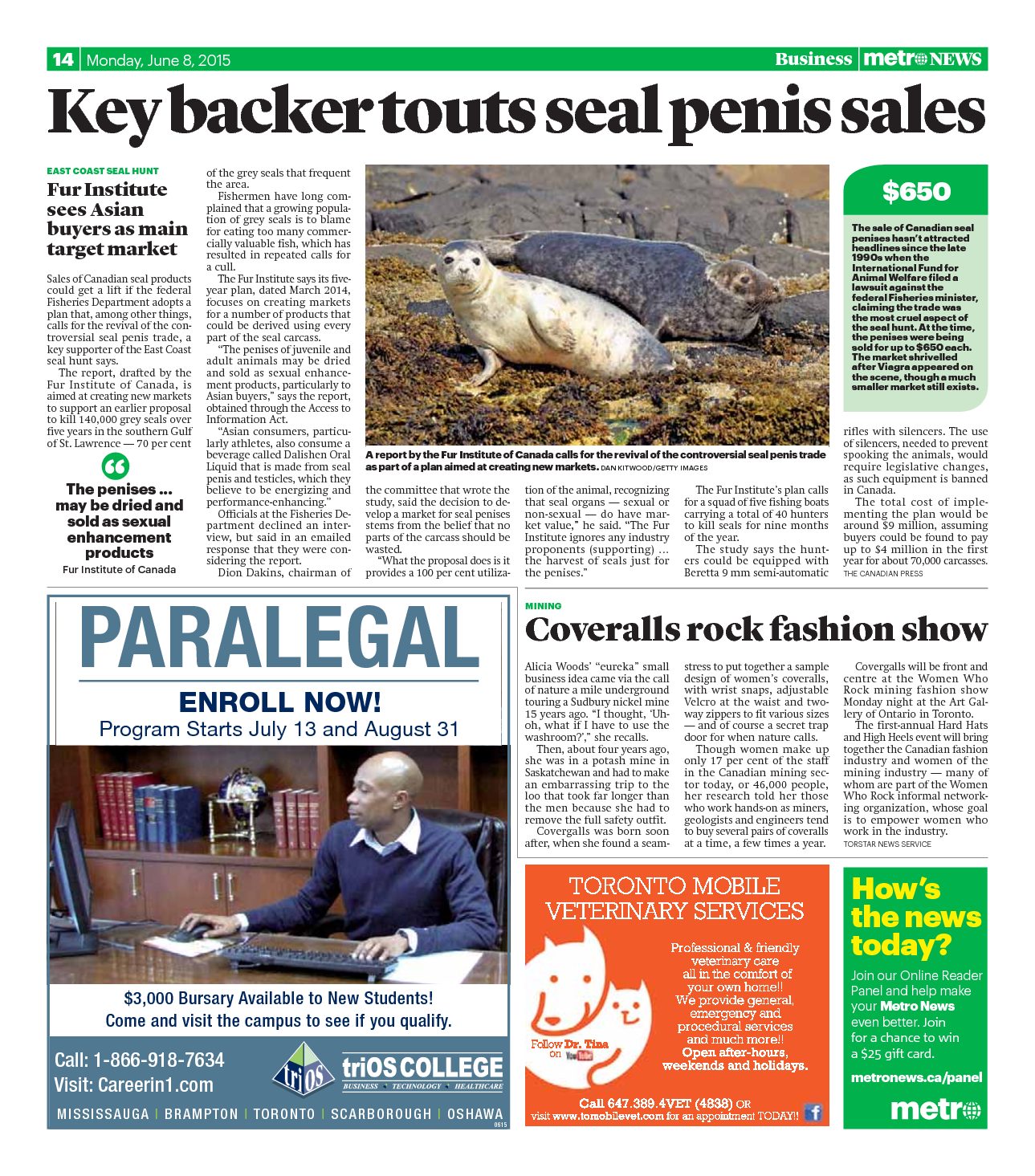 Coveralls rock fashion show, METRO NEWS, June 8, 2015
Women Who Rock were featured in METRO NEWS.
Alicia Woods' "eureka" small business idea came via the call of nature a mile underground touring a Sudbury nickel mine 15 years ago. "I thought, 'Uhoh, what if I have to use the washroom?'," she recalls. Then, about four years ago, she was in a potash mine in Saskatchewan and had to make an embarrassing trip to the loo that took far longer than the men because she had to remove the full safety outfit.
Covergalls was born soon after, when she found a seamstress to put together a sample design of women's coveralls, with wrist snaps, adjustable Velcro at the waist and twoway zippers to fit various sizes — and of course a secret trap door for when nature calls.
Though women make up only 17 per cent of the staff in the Canadian mining sector today, or 46,000 people, her research told her those who work hands-on as miners, geologists and engineers tend to buy several pairs of coveralls at a time, a few times a year.
Covergalls will be front and centre at the Women Who Rock mining fashion show Monday night at the Art Gallery of Ontario in Toronto. The first-annual Hard Hats and High Heels event will bring together the Canadian fashion industry and women of the mining industry — many of whom are part of the Women Who Rock informal networking organization, whose goal is to empower women who work in the industry.