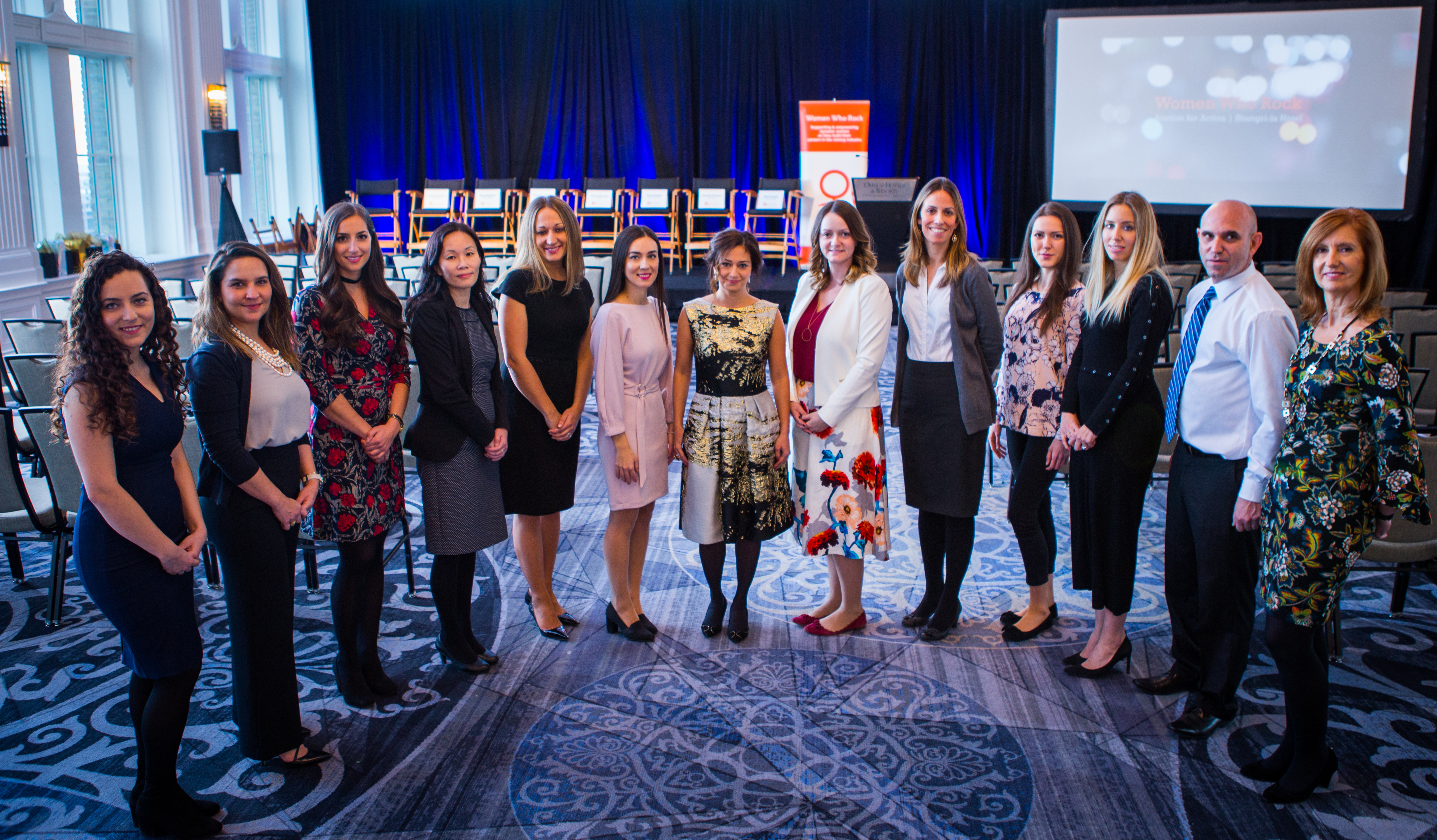 Bigger and better in 2017, this celebrated event took place at the beautifully restored Crystal Ballroom at the prestigious Omni King Edward Hotel in Toronto. The annual auction provided an unparalleled opportunity for female professionals to bid on a one-hour mentorship meeting with a group of influential CEOs and CFOs in the mining industry. Once again, we had a stellar line up of
mentors
. Men could also bid as long as they nominated a female colleague or a selected female student to be the recipient of the mentoring meeting.
THE MENTOR CIRCLE SILENT AUCTION
Striving for continuous improvement to the mentorship experience, WWR introduced a new opportunity – The Mentor Circle. The Mentor Circle is a group mentorship experience for two to three mentees to meet with a leader in the mining industry.
In the spirit of sharing and collaboration, Women Who Rock understands that great mentorship does not always happen one-on-one. Perfect for teams and like-minded individuals, group mentorship allows mentees to learn from each other as well as from their mentor's experiences.
Bidding for the Mentor Circle was at a silent auction held concurrently at the Auction for Action, November 7. The following participants were the first Mentor Circle leaders to be auctioned through silent bidding:
John Vettese
, Executive Chairman, Cassels Brock & Blackwell LLP
As with the live auction, a winning bid entitled the mentees to one-hour of mentorship time with the mentor. In another first, men were allowed to bid and participate in the silent auction for the Mentor Circle meeting.
LINKEDIN PHOTO BOOTH
Could your LinkedIn profile use an update? Looking to be seen in a new light?
We understand that first impressions are important which is why this year's event featured a LinkedIn Photo Booth. With good lighting, professional guidance and a Women Who Rock backdrop, guests were set to get a professional headshot for their online networks. The photo booth was open for the duration of the evening and guests had a chance to print and email their new photo.
DOOR PRIZE
A pair of beautiful coveralls generously donated by Covergalls.
WWR CHARITY OF CHOICE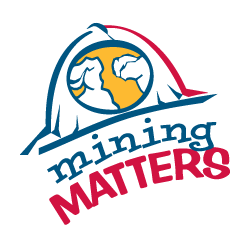 Auction proceeds support Mining Matters, a charitable organization dedicated to bringing knowledge and awareness about Canada's geology and mineral resources to students, educators and the public. The organization provides current information about rocks, minerals, metals, mining and the diverse career opportunities available in the minerals industry.
Event Photo Gallery
[ngg_images source="galleries" container_ids="5″ display_type="photocrati-nextgen_basic_imagebrowser" ajax_pagination="1″ template="/home/content/a2pnexwpnas04_data02/05/3333005/html/wp-content/plugins/nextgen-gallery/products/photocrati_nextgen/modules/ngglegacy/view/imagebrowser-caption.php" order_by="sortorder" order_direction="ASC" returns="included" maximum_entity_count="500″]




THANK YOU TO OUR CHAMPIONS

TESTIMONIALS FROM PAST PARTICIPANTS
Rob McEwen, Chairman and CEO, McEwen Mining
"Many thanks for a fun evening. I haven't been sold very often, so it is still relatively new experience. Congratulations you and the other organizers on the fabulous turnout and the event."
Egizio Bianchini, Capital Markets Vice-Chair and Global Co-Head Global Metals & Mining group, BMO
"It was my pleasure to help out a great cause. Thank you for inviting me. I had fun. I would love to come back next year."
David Garofalo, President and Chief Executive Officer, Goldcorp
"I was happy to participate in the Auction again. Congratulations on the success of the concept. It has clearly taken off. I look forward to my lunch with my mentees."
Paula Albiani, Director, Business Development at Stratum Advisory Group Inc.
"I attended the event to support a friend and the Covergalls manufacturer. Being from a different industry, it opened my eyes up to the world of women in mining. Thanks for putting on such a great event."
Monica Ospina met with Rob McEwen, Chairman and Chief Owner, McEwen Mining Inc.
"Thank you to the Auction for Action team. This creative and inspirational event opens doors that are normally closed to young professionals or small business owners like myself. I had an opportunity to meet with Mr. McEwen and experience has been amazing. I learned lot from our discussion. He is an incredible leader who listens, works with you and inspires you to do better."
Dana Berdusco, winner of "I Wanna Be Mentored" competition met with Matthew Quinlan, CFO, Dominion Diamond Corporation
"Matthew gave me a lot of insight in how I can succeed in the mining industry. I also got to go on a tour of the diamond sorting facility which was a great learning experience. I learned a lot from the meeting, and we are planning to stay in contact throughout my university career as well as my professional career. I feel very fortunate to have had this opportunity. Thank you again for giving me the chance to expand my professional network."
Zaineb Al-Faesly, winner of "I Wanna Be Mentored" competition met with John Bianchini, President & CEO, Hatch
"I spent the day at Hatch's headquarter in Mississauga and it was a phenomenal learning experience for me. As a student, it can be difficult to see how what you are learning can be applied in the real world, so my vision of the engineering profession always felt fragmented. However, after visiting Hatch and meeting directors from different divisions and seeing engineering on such a large scale, helped me to piece the puzzle together. While I'm extremely grateful to Hatch for hosting me, I'm also very thankful to the Women Who Rock team who made this possible."
Silvana Costa met with Michael Steinmann, President & CEO, Pan American Silver Corporation
"I meet my mentor, Michael Steinmann, for lunch in Vancouver, where he is based, and had a very insightful conversation about career planning and opportunities for growth. He was very generous with his time and asked questions that made me consider aspects that I had not considered before."